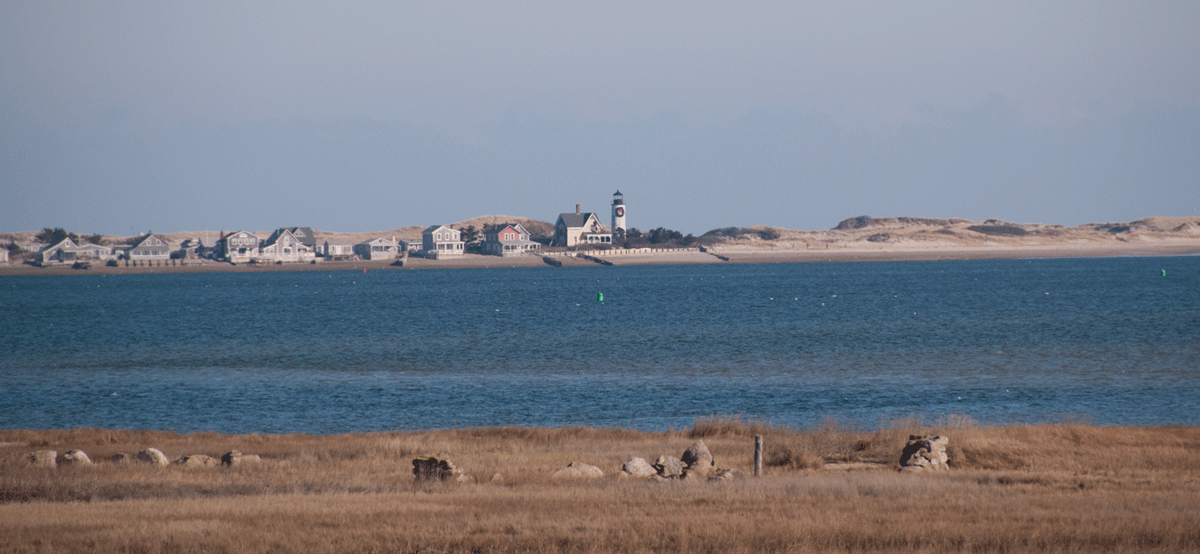 ---
We believe that preservation and stewardship begins with education and that Barnstable Harbor is a classroom for all ages.
A visit to its beaches, marshy shoreline or a trip to the barrier beach of Sandy Neck is an opportunity to learn about the harbor's natural wonders and cultural significance.  For many, an afternoon on Barnstable Harbor, with its uniquely large tides, strong currents and seemingly endless tidal flats can forge a connection with nature to last a lifetime.
They say in New England that if you don't like the weather, just wait a minute;  on Barnstable Harbor, if you don't like the tidal conditions, just wait a minute.  With 9-12 foot tides, the water can rise or fall as much as 6″ every 15 minutes, or 2 feet in an hour.  That in itself is a unique phenomenon that separates the north and south shores of Cape Cod.
Sandy Neck Cottage colony and lighthouse are a throwback in time.  Without electricity or running water, residents of this rustic community enjoy a anachronistic experience, whether by design or necessity.
Explore this website to learn more about Barnstable Harbor, its marshes & wetlands, its flora & fauna, its history and more.
---
YOUTH & ADULT EDUCATION PROGRAMS

We are currently developing Educational Programs for both youth and adults.  Visit the Youth Education Project -YEP page for more information on our plans for that program.
Our Free Lecture Series offers educational events to the public.  This year we hope to continue with events at the Sturgis Library conference room as well as some larger events.  As always, our events will advertised in our newsletters and with posters throughout Barnstable Village.
---