Nitrogen Loading Study
The Mass Estuaries Project Nitrogen Loading Study for Barnstable Harbor was one of over 80 studies conducted on Cape Cod and southeastern Massachusetts embayments.  The Barnstable Harbor study was one of the last ones to be completed, likely because with our extreme tides and daily tidal flushes, Barnstable Harbor is much less susceptible to nitrogen loading issues than many of the neighboring harbors, etc.. 
Click the link below the image to download a PDF file of the MEP Study.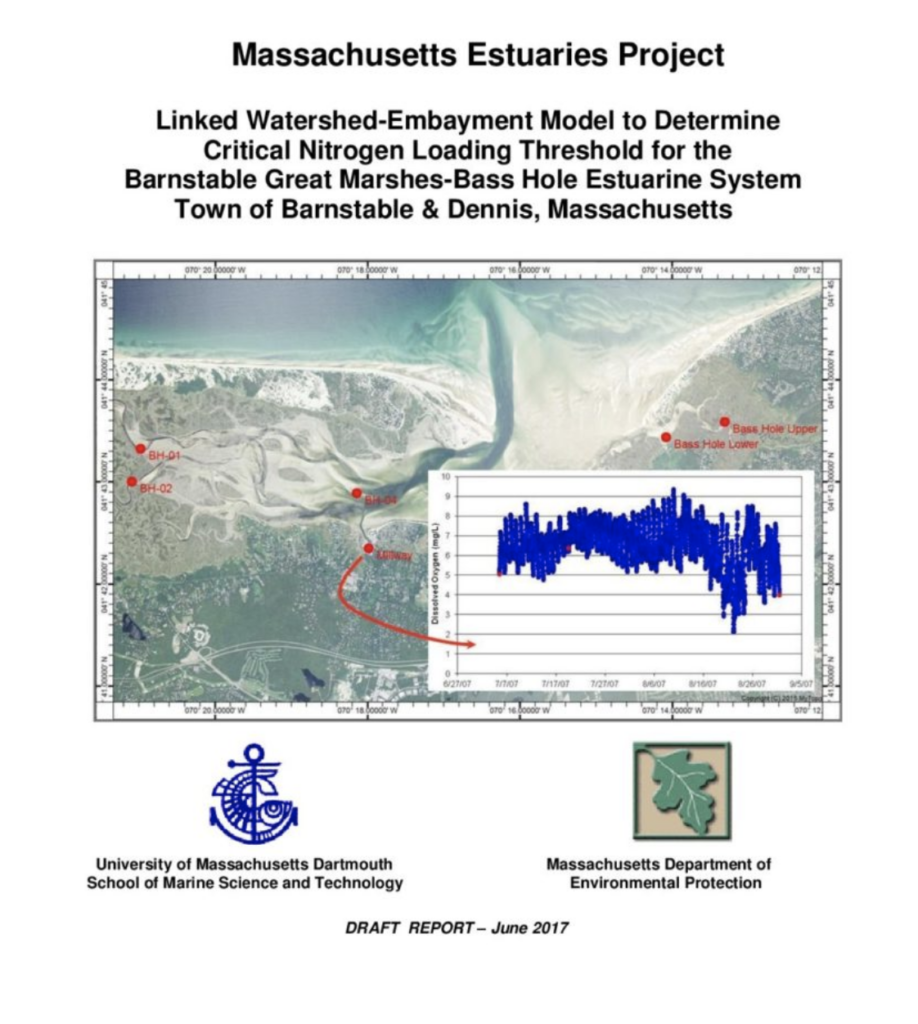 The Nitrogen Loading Study was co-authored by Professor Brian Howes of UMass Dartmouth and Tom Cambareri of the Cape Cod Commission.