Blish Point
Winter northeaster storm wreaks havoc to homes and infrastructure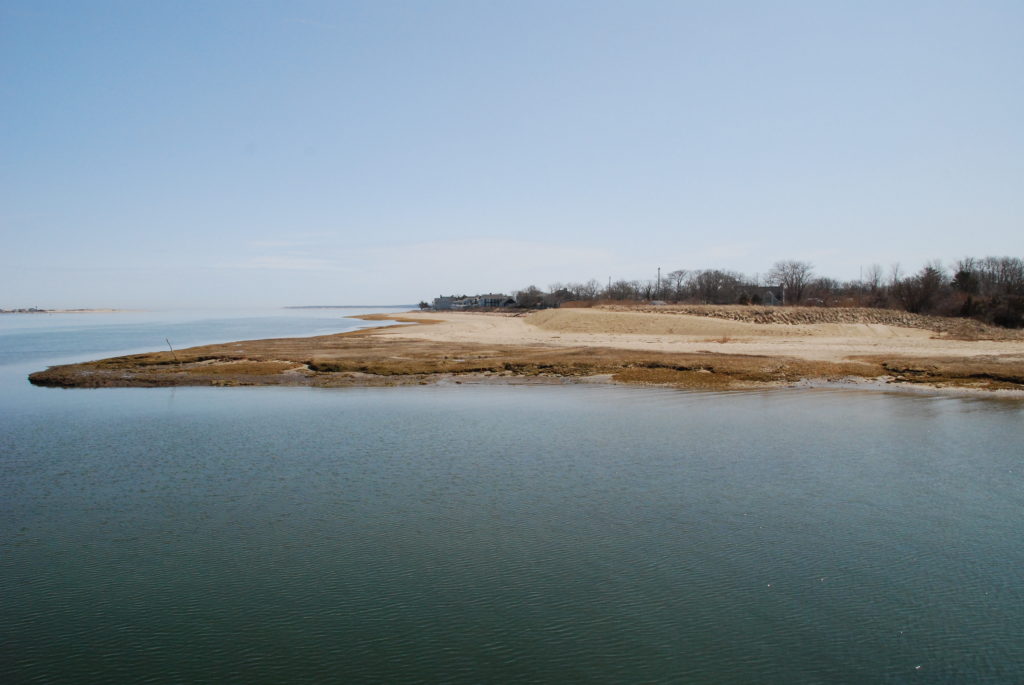 2018 was a difficult year for Blish Point and its residents. A major winter northeaster on January 4th, 2018 flooded homes in the neighborhood. Saltwater intrusion came both the harbor overwhelming the revetment at Millway Beach and from Maraspin Creek overflow. January 4, 2019 tides in Boston Harbor were the highest tides in recorded history.
March 2018 brought 3 major winter northeaster storms, further exacerbating damage from the January storm. While other areas of Barnstable Village suffered storm damage, Blish Point residents suffered the most property loss and damage.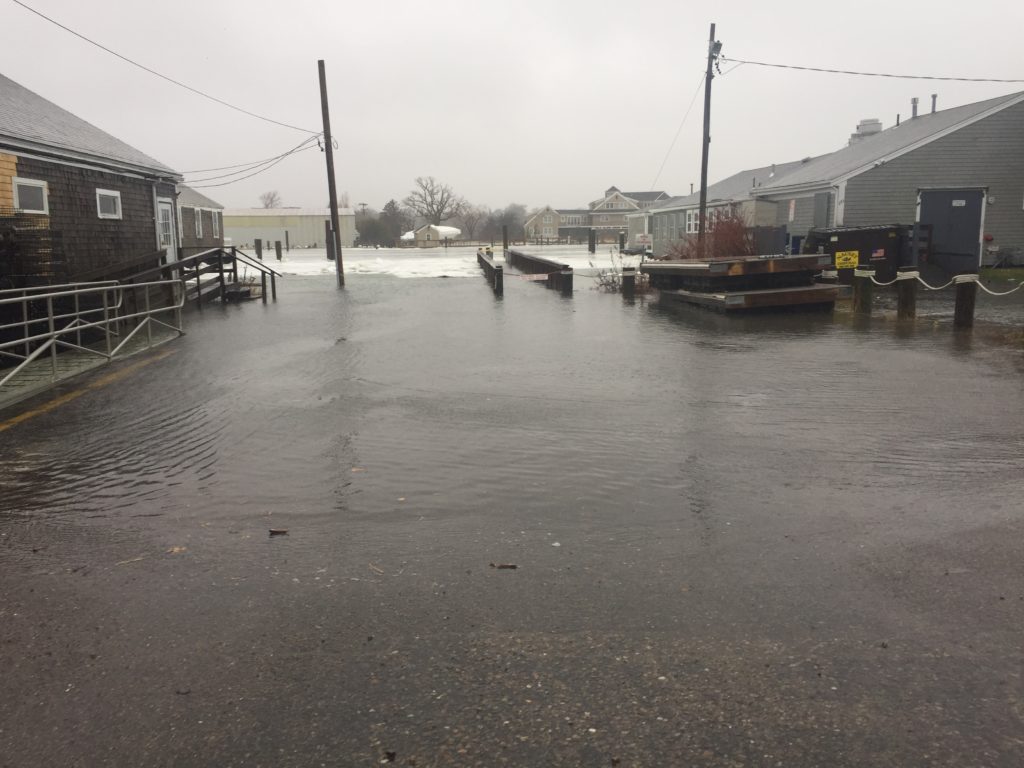 In March 2018, the Town of Barnstable conducted a Municipal Vulnerability Preparedness workshop. After considering many issues important to Climate Resilience and Emergency Preparedness, Blish Point was deemed to be the topmost critical concern in the Town of Barnstable.
The picture at the top of the page shows the Blish Point "dune" after the town (again) added sand to protect the boat ramp parking lot. The parking lot is mandated to be protected from saltwater intrusion as it houses dredge spoils from a harbor dredging project in the 1990's.
Blish Point residents have worked with Dan Santos (Town of Barnstable, DPW), John Flores (Town Councilor), Tim Whelan (State Rep.) & Julian Cyr (State Senator) to access financial support for repairing both homes and infrastructure.
Attached is a "Technical Memorandum" from the Woods Group Hydrologic & Hydraulic Assessment of Maraspin Creek(See Report Below).
Here are some conclusions from the report:
• During typical tides, high tide elevations do not significantly change throughout the system, indicating the hydraulic structures (bridge at Millway and culvert at Commerce Road) are not substantially restricting flow.
• During extreme coastal storm events, the bridge at Millway does not restrict the incoming surge; however, the culvert at Commerce Road does restrict surge elevations upstream of the culvert.
• Looking at a potential future condition with a moderate 2-foot increase in sea level, the bridge at Millway does not restrict high tide elevations in Maraspin Creek during typical tides; however, the culvert at Commerce Road does become restrictive in this scenario.
• Model simulations show a larger 5-foot diameter pipe culvert is required at Commerce Road to not restrict flow during extreme coastal storm events and during typical tides with an increased sea level.
• A larger non-restrictive culvert at Commerce Road is shown to increase flooding upstream of Commerce Road during coastal storm events and with an increased sea level; however, the modest increase in storage volume does not reduce flooding impacts downstream of Commerce Road.